August 11th, 2020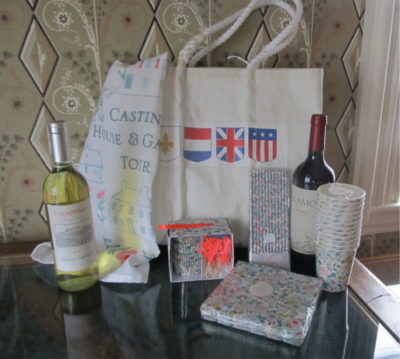 Who wouldn't want to get a little bit of Castine in a Bag? Since the traditional fundraisers for the Historical Society were postponed this year, the Historical Society is looking for new unique ways to support the exhibitions, education programs, and care for the permanent collection.
The Castine in a Bag Raffle allows people to sample many of the delights of Castine. With a $5 per ticket donation, people are entered to win a Castine Historical Society sail cloth Sea Bag filled with gift certificates and products from Castine area merchants.
The Sea Bag includes gift certificates and products from Compass Rose Books, Windmill Hill Gardens and Market, MarKel's Bakehouse, Mary Margaret's Mercantile and the Castine Historical Society. Tickets can be purchased on the Historical Society's website at castinehistoricalsociety.org or by sending a check along with your name, phone number, and email to: Castine Historical Society, P.O. Box 238, Castine ME  04421.
Tickets can be purchased through August 19, and the drawing will take place on August 20, 2020. The winner will be notified soon after.
The exhibits of the Castine Historical Society are closed for the 2020 season. Instead, Castine Uncovered Walking Tours and Castine Town Common Tours are being offered on a regularly scheduled basis. These free, one-hour tours reveal Castine's many layers of rich history, while sharing stories of the people and places of Castine's past. To see the tour schedule and learn more visit castinehistoricalsociety.org.
The Castine Historical Society seeks to invigorate Castine through collaborative exploration and stewardship of our region's rich history, engaging residents and visitors of all ages in Castine's extraordinary past and, through it, that of New England and North America. For further information on the Castine Historical Society visit www.castinehistoricalsociety.org or call 207-326-4118.