September 12th, 2023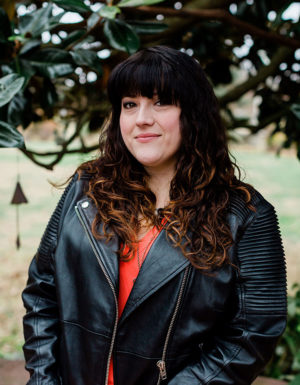 The Castine Historical Society continues with its 2023 education series, "Hidden Legacies: Uncovering Castine's African American History", that tells the untold stories of African Americans in Castine and Maine. The next lecture in the series, which is free, takes place on Thursday, August 10 at 7:00 p.m. Dr. Kate McMahon of the Smithsonian Institution will present "Cargoes of Despair: Northern New England and the Slave Trade." The talk will be held in Delano Auditorium which is located in Leavitt Hall on the campus of Maine Maritime Academy at the corner of Battle Avenue and Pleasant Street in Castine. For those unable to attend the in-person talk, the lecture will also be livestreamed via YouTube. The YouTube link can be accessed at castinehistoricalsociety.org. The series is funded by a grant from the Maine Humanities Council.
In her talk, Dr. McMahon will discuss how the United States prohibited its citizens from participating in the African slave trade in 1808. Despite this, northern New Englanders, including Mainers, plied the coasts of Africa in increasing numbers from 1808 until 1862, transporting and selling hundreds of thousands of captive Africans to the Caribbean and South America. This talk will discuss how this brutal traffic occurred, and the ways in which African people resisted their enslavement.
Kate McMahon is the Historian of Global Slavery at the National Museum of African American History & Culture. She received her B.A. in Art History and M.A. in American and New England Studies from the University of Southern Maine. She completed her Ph.D. in History at Howard University in 2017. Her dissertation was entitled The Transnational Dimensions of Africans and African Americans in Northern New England, 1776-1865.
Dr. McMahon's current research explores New England's connections to and complicity in the illegal slave trade and colonialism, 1809-1900. She is committed to exploring the living legacies of slavery and the slave trade in the present day and interpreting this history for a broad public through frequent public speaking engagements and scholarly production.
Executive Director, Lisa Simpson Lutts, says "Each August, we invite a well-known historian to present at our annual Deborah Pulliam Memorial Lecture. We are thrilled to host Dr. McMahon for the 14th year in this lecture series. Dr. McMahon's cutting-edge research brings to light the untold story of New England and Maine's involvement in the slave trade."
The Castine Historical Society makes Castine history accessible, relevant, and inspiring to all. The Historical Society preserves local history and hosts permanent and temporary exhibitions as well as lectures, educational events, and town walking tours. Currently on display for the 2023 season in the Abbott School gallery at 17 School Street is "Clark Fitz-Gerald: Castine's Celebrated Sculptor-in-Residence." The Grindle House offices, collection facility, and research library are located at 13 School Street, Castine.
The Historical Society exhibits are free and open from June 5 – September 4, Monday – Saturday, 10 a.m. – 4 p.m.; Sunday, 1-4 p.m. Fall hours are September 8 – October 9, Friday, Saturday, Monday, 10 a.m. – 4 p.m.; Sunday, 1-4 p.m. Free one-hour walking tours of Castine are offered Friday, Saturday, and Monday at 10:00 a.m. through October 9. For further information about exhibits, events, and the Historical Society visit castinehistoricalsociety.org, call 207-326-4118, or email info@castinehistoricalsociety.org.