A talk via Zoom on the hidden stories of the African American population of Castine from enslavement to the early 20th century by CHS Executive Director Lisa Simpson Lutts.  Funded by the Maine Humanities Council.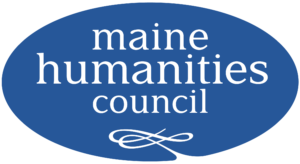 The stories of the African and African American citizens of Castine have largely been ignored in the written histories of the town. Over the past few years, staff have researched the archival records to uncover these hidden stories. Attendees will learn about the earliest enslaved people who worked in Castine, as well as the stories of free black families who lived and worked in Castine while raising their children.
---
Thank you for your interest in our programs! While the event is free, we hope you will consider a donation to help meet our mission to make Castine history accessible, relevant, and inspiring to all.
To attend this Zoom talk, preregister using the form below. After registering, you will see a confirmation page indicating that your registration was successful and you will receive a confirmation email.
The Zoom link for the talk will be sent to the email address included in the form below and will arrive on the day of the event. In some cases, you may need to check your spam folder or filter settings to make sure you can accept emails from admin@castinehistoricalsociety.org.
Registration
Registration is closed for this event.