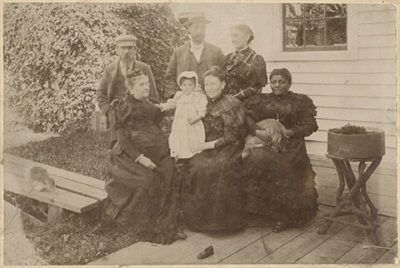 A talk via Zoom on Castine's African American Jackson family by local author and historian, Georgia Zildjian.  Funded by the Maine Humanities Council.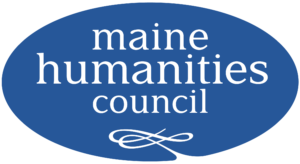 During this talk, Georgia Zildjian will explore the legacy of a life-long African American resident of Castine, Mary Tyler Jackson (1850-1917). This remarkable woman's story forms the center point of a fascinating two-generation family saga. Orphaned and alone at just 14, Mary persevered through the often incongruous circumstances of her youth, becoming a beloved member of her community. Join us as we chart the journey of Mary Jackson's life and her impact on the living history of Castine.
Georgia Zildjian grew up in Castine and graduated from Boston University's School of Theatre with a BFA in Theatre Arts. Since then, she has written, directed and produced several original plays in the area, many of her own. Most recently, she has worked as a teaching artist at Castine's Adams School and Ellsworth High School. She is the co-founder and coordinator of the Youth Summer Theatre Program for the Castine Arts Association, and the co-founder and resident playwright for Tandem Theatre Collective.
---
Thank you for your interest in our programs! While the event is free, we hope you will consider a donation to help meet our mission to make Castine history accessible, relevant, and inspiring to all.
To attend this Zoom talk, preregister using the form below. After registering, you will see a confirmation page indicating that your registration was successful and you will receive a confirmation email.
The Zoom link for the talk will be sent to the email address included in the form below and will arrive on the day of the event. In some cases, you may need to check your spam folder or filter settings to make sure you can accept emails from admin@castinehistoricalsociety.org.
Registration
Registration is closed for this event.