Date: Tuesday, August 24, 2021
Time: 7:00 pm - 8:30 pm
Maine's Mid-Century Moment:
Castine's Katharine Butler Hathaway, Author of The Little Locksmith.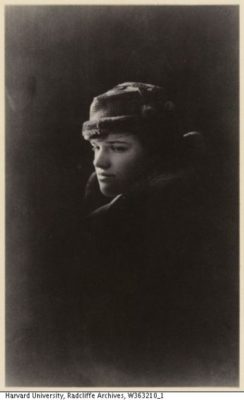 UMA Professor of English Lisa Botshon will moderate a discussion on Castine resident Katharine Butler Hathaway's best selling 1943 memoir The Little Locksmith. Chris Austin, Hathaway's grand nephew and Dr. Abby Clouse-Radigan, who is writing a biography on the author, will provide context for Butler Hathaway's life and work. This program is sponsored in part by the National Endowment for the Humanities and by the Castine Historical Society. Copies of The Little Locksmith will be available for purchase at Compass Rose Books in Castine.
This event will take place via Zoom, and pre registration is required.  You can register HERE.
Please note that this event is being produced by UMA, so all registration confirmations will come directly from UMA rather than the Castine Historical Society.
For more information about other UMaine at Augusta Maine's Mid Century Moment events, please visit https://www.uma.edu/midcentury/