Summer in Full Bloom: A Garden Party Fundraiser & Auction
Date: Monday, July 29, 2019
Time: 5:00 – 8:00 p.m.
Cost is $95 per person for not-yet-members and $85 per person for current members.
Graciously sponsored by Hinckley Yachts

Proceeds will benefit the Society, a 501(c)3 organization, with a portion of the proceeds going to benefit the Adams School Calvineers for their research trip to Barcelona.
Purchase your tickets below, and keep checking this page for additional auction items. More are being added all the time!
LIVE AUCTION ITEMS
One-week stay at a home in Antigua, Guatemala
Gourmet Dinner for six in your home cooked by Castine's own critically acclaimed chef Tom Gutow
Original Printed Map of the Attack of the Rebels upon Fort Penobscot (George), 1785
SILENT AUCTION ITEMS
Two-Hour Interior or Garden Design Consultation with designer Loi Thai
Hatch Cove, painting by Josh Adam, 2013
Caretaker, print by Gail Page, 2000
Rough Seas, print by Rebekah Raye, 2009 limited edition print

The Ultimate Castine Experience Basket, full of gift certificates donated by local merchants and collected by the Adams School Calvineers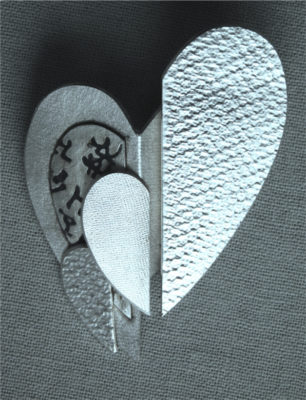 The brooch "The Heart of the Matter, Compassion" by Gretchen Raber
Beautiful hand calligraphy of 20 invitation envelopes or 20 name place cards for weddings, dinner parties, or other events.

Signed screenplay, "The Greatest Showman" by Jenny Bicks. Writer's own copy.
A three-hour bread baking lesson for 4 in the brand new Castine kitchen of Bread Alone author and famous artisanal-bread baker Daniel Leader. Includes your own signed copy of one of his cookbooks.
Motoryacht cruise aboard beautiful Persistence for 4-8 people. Wine and hors d'oeuvres included.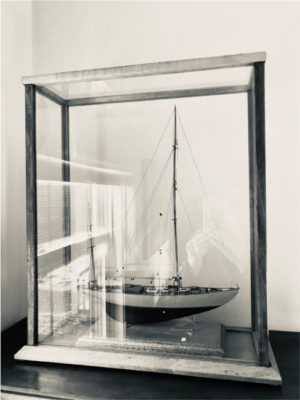 Concordia yacht model in custom made case, designed and built in the 1980s by Fred Nichols, formerly of Castine and then-owner of BlueJacket Ship Crafters, the oldest ship model business in the country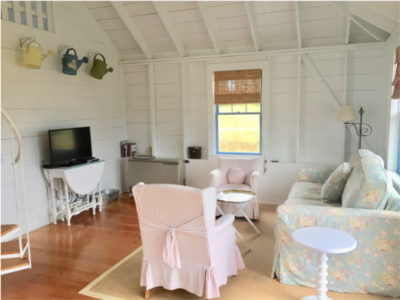 One-week stay at
Lorelei Cottage on Perkins Point in Castine

19th century chinoiserie polychrome and lustre decorated ironstone platter. Donated by Antiques at the Inn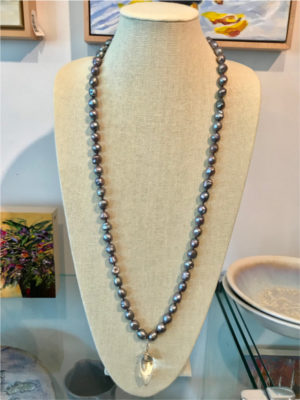 35" freshwater pearl necklace with sterling silver-topped crystal drop, created and donated by Julia Parish
The "Literary Castine Basket,"
a collection of books no Castine home should be without!