Date: Tuesday, August 10, 2021
Time: 6:00 pm - 8:00 pm
**This event has been RESCHEDULED to August 10 at 6 PM *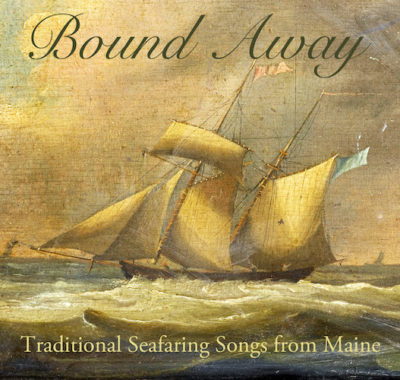 Join us for an evening of traditional seafaring songs of Maine, Songs of the Sea, Ships & Sailors, with Castlebay.   The concert will take place at Tuesday, August 10, at 6 PM on the Town Common.(rescheduled from August 5) The event is free and open to the public.
These songs are part of a rich heritage of singing and storytelling that came with immigrants to Maine from Britain, Scotland, and Ireland. Some retain the original lyrics and melodies. Others have been changed as memory and environment have dictated. These songs give us a window into history, romance, anxiety, and humor shared by our ancestors at work and leisure.
Castlebay was started in 1986 when Julia Lane and Mark McNeil, who were performing as the duo BARRA, joined forces with Fred Gosbee and Brian Chadbourne, who had been performing together since 1980. As a quartet, Castlebay performed at festivals and concert series throughout New England, upstate New York, and the Washington, DC, area. Before Brian left in 1989 to follow other pursuits, the band recorded an eponymous LP and three other albums.
Castlebay regularly tours the entire eastern seaboard of the U.S. and has made annual tours of the United Kingdom since 1993. They have also performed in the Los Angeles area, Durango, Colorado, Fredrickton, New Brunswick, and Halifax, Nova Scotia.  Castlebay performs at festivals, concert series, and folk clubs, and teach cultural history through music in schools, libraries, museums, and elder hostels.