Due to the Coronavirus, all events are subject to postponement or cancellation.  Please continue to check back, watch our Facebook page, or sign up for our e-blast communications to get up-to-date information on opening day, postponements, or cancellations. We thank you for your understanding. In the meantime, learn more about Castine by taking our Castine History Virtual Tour.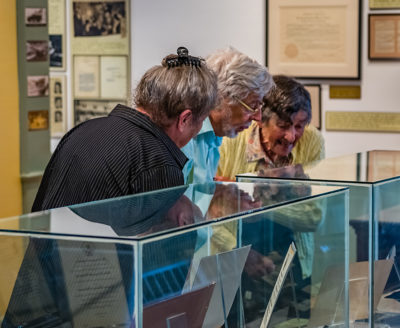 Each year, the Castine Historical Society hosts an open house to officially celebrate the beginning of the summer season.  Exhibits in the Abbott School will be open for viewing, giving both members and the public alike a chance to connect with friends, socialize over interesting and exciting exhibits, and enjoy a day on the Castine town common.
The 2020 Open House will be Saturday, June 20, from 4-6 PM.  The event is free, and refreshments will be served.   Additional information will be made available about all upcoming summer events, including the annual meeting, the Deborah Pulliam Memorial Lecture, and special events taking place during the 2020 summer season.
We hope to see you!